4 tags
11 tags
3 tags
11 tags
6 tags
4 tags
4 tags
5 tags
Finally, Cheri Gets a Twitter Account (and... →
Hey all, make sure to add me to get all of your new gaming updates, reviews, and news! Here I am, @EllenwoodGames / http://twitter.com/#!/EllenwoodGames See ya there!
8 tags
5 tags
5 tags
6 tags
GRAND THEFT AUTO V Trailer Release →
Check out the long awaited trailer for the latest GTA V! http://www.ellenwood-ep.com/blog/games/grand-theft-auto-v-trailer-release/
7 tags
Batman Arkham City Review →
My review via ellenwood-ep.com, Batman Arkham City. Enjoy.
5 tags
6 tags
5 tags
8 tags
8 tags
7 tags
6 tags
2 tags
Watch
Yeah, how good are YOU at Super Mario in a Shoe Box?! This Teaguedunio (an open source electric board) plus a "few inputs and outputs" sheds new light on the game made famous by Nintendo. Back them up on Kickstarter, or go rogue and make one yourself.  The entire source code is HERE.
6 tags
2 tags
4 tags
4 tags
6 tags
3 tags
3 tags
6 tags
3 tags
4 tags
3 tags
4 tags
4 tags
5 tags
4 tags
5 tags
3 tags
Wowigami - Tiniest Paper Folds EVER →
It's totally my Japanese birthright to be able to fold paper in traditional Origiami shapes but…Seriously, check out the tedious, tiniest paper folds by Anja Markiewicz.  Each paper is she uses is smaller than an inch in width. Patience is a virtue! Props!
3 tags
3 tags
5 tags
Tilt Shifters of the World, Unite. →
Holler.  I love tilt shifting, don't you?  Now you can tilt shift to your heart's desire with this digicam available via photojojo's website.  Create tiny towns, miniature people, make cool shit stand out like that green gummy bear pic I took in the post below, or these clock watches I shot at Urban Outfitters: Snag this like I'm going to at photojojo's online...
5 tags
2 tags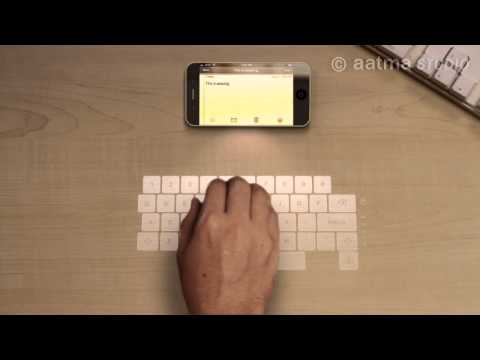 4 tags
Facebook to Add Instagram-Like Filters →
It seems like once something gets established, someone will try to come along to copy it.  If copycat is the best form of flattery, you can enjoy Instagram-esque filters on your facebook photographs. The New York Times reports today that filters are all ready, they're just waiting for the word, "Go" from Mr. Z who is stated as not wanting to release this feature until they...
3 tags
Stanly Kubrick Invented the iPad (True Story) →
Anything goes in a court of law.  In a class action lawsuit from Apple to Samsung blaming the Korean based electronics company of copyright infringement on their new tablets, a lawyer representing Samsung in a statement said: "In a clip from that film lasting about one minute, two astronauts are eating and at the same time using personal tablet computers," the lawyer wrote, adding a Web link...
3 tags
4 tags
Turn Your Instagram Photos Into Stickers →
Instagoodies was created by two brothers to transform your most awesome Instagram creations into 1" x 1" stickers.  For just $14 dollars, you can hand pick up to 90 photos from your feed to turn into stickers. CUTE!!
3 tags
4 tags